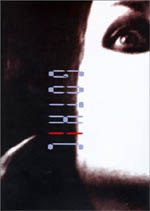 Renovating Otranto's Castle
Review of Gothic: Transmutations of Horror in Late Twentieth Century Art, edited by Christoph Grunenberg in association with The Institute of Contemporary Art, Boston (Cambridge: MIT Press, 1997). ISBN 0-262-07184-3. 219 pages.
Steven Schneider
Other Voices, v.2, n.2 (March 2002)

---
Text copyright © 2002, Steven Schneider, all rights reserved.

---
In late April of 1997, the Boston Institute of Contemporary Art honored the 100th anniversary of Bram Stoker's Dracula and the 200th anniversary of Frankenstein author Mary Shelly's birth by hosting a multimedia exhibition entitled Gothic: Transmutations of Horror in Late Twentieth Century Art. A companion publication consisting of nine essays written by an assortment of academics, journalists, and novelists—along with numerous color stills of pieces from the show—was released later in the year. ICA Curator Christoph Grunenberg describes the exhibition in the book's "Acknowledgments" section: "Gothic presents contemporary art that displays a strong pre-millennial fascination with the dark and uncanny side of the human psyche and attempts to locate it within the context of a revival of a Gothic sensibility in many cultures today" (217). If you aren't sure what to make of the phrase "Gothic sensibility," that is not surprising; trying to get clear on just what the term "Gothic" designates is a major preoccupation of almost all the essays in the book. For the most part, these attempts at conceptual/cultural analysis fail. But that too is unsurprising; as Joyce Carol Oates eloquently remarks, "The arts of the grotesque are so various as to resist definition. Here we have the plentitude of the imagination itself" (38).
The problem with Gothic (the book) is not that it fails to define the indefinable, but that its less ambitious goals are only occasionally achieved. The opening essay, "Unsolved Mysteries: Gothic Tales from Frankenstein to the Hair-Eating Doll," is a case in point. Written by Grunenberg (who also serves as the book's editor), "Unsolved Mysteries" presents a sweeping survey of neo-Gothic culture in its myriad manifestations. The essay is both overlong and superficial, filled with juxtaposed quotations from an abundance of sources which only serves to disrupt the flow of the narrative. One gets the sense that, in his eagerness to write a comprehensive introduction to a subject about which he is evidently not an expert, Grunenberg was willing to sacrifice quality for quantity. This is unfortunate, because when he sticks to what he knows best—the Gothic influence permeating much contemporary art—the discussion immediately becomes interesting.
Concerning the hyperrealistic paintings of Gregory Crewdson, Grunenberg writes that, "in his elaborately constructed photographic tableaux...the sublimity of nature is subverted by the artificality of close-ups of rotting legs, dead foxes, [or] giant moths,...throwing off-balance the equilibrium of the miniature and gigantic, macro- and microcosm" (163). Grunenberg compares Crewdson's work with the "explorations of disease, mutation, and social disintegration" embarked upon by Canadian filmmaker David Cronenberg, but a comparison with the absurd-grotesque (yet strangely familiar) imagery of director David Lynch would have been more apt. One can almost hear the Twin Peaks anthem playing in the background while staring at Crewdson's portrait (Untitled, 1996: 181) of a bloodied, motionless forearm lying half-concealed beneath the dirt and leaves of someone's backyard, irradiated by golden sunlight, with a curious pigeon perched nearby.
If Crewdson's paintings satisfy Freud's definition of the uncanny as "that class of the frightening which leads back to what is known of old and long familiar," Monica Carocci's black and white photos, with their scratched, indistinct images, call to mind the expressionistic sets of German silent cinema. In particular, Carocci's shadow-photograph (Untitled, 1995: 187) of an anxious young woman holding a bizarre, two-pronged implement in one hand hearkens back to the memorable scene from Carl Dreyer's Vampyr (1932) in which wraith-like, disembodied shadows work feverishly under command of their unseen master.
The truth of the matter is that Grunenberg's eye is a great deal sharper than his pencil; a mediocre essayist, the man makes a terrific curator. In addition to the pieces mentioned above, highlights from Grunenberg's selections include works by Cindy Sherman and Douglas Gordon. Sherman specializes in terrifying masks and body-part assemblages which serve to dramatize "the mechanics and pressures of constructing and destroying feminine identity" (162). Gordon creatively transmutes pop culture iconography in such works as Twenty-Four Hour Psycho (65), a 1993 video installation which "simultaneously fetishizes and deconstructs Hitchcock's classic horror film, both expanding suspense to an excruciating length and delivering a disenchanting shot-by-shot, frame-by-frame analysis" (164). Perhaps the finest compliment one can pay Grunenberg is that a perusal of the artwork in Gothic makes the reader wish he could have attended the exhibit.
The next two essays, "Transgression and Decay" by novelist Patrick McGrath, and "Edifying Narratives: The Gothic Novel, 1764-1997" by Anne Williams, Professor of English at the University of Georgia, are the best of the book. McGrath characterizes Gothic literature as a "twin-themed genre, driven by transgression as well as decay" (153), and supports this contention with perceptive takes on Dracula, The Portrait of Dorian Gray, and The Strange Case of Dr. Jekyll and Mr. Hyde. Also of interest are the continuities he establishes between traditional Gothic motifs and the supposed "discoveries" of psychoanalysis. McGrath's provocative thesis is that "the wealth of psychological insight that the Gothic raised from the darkness of the unconscious...was usurped by Freud" (156). Williams' essay is everything Grunenberg's is not; learned, insightful, and tightly-focused, the author of Art of Darkness: A Poetics of Gothic (1995) takes the reader on a 230-year guided tour of the Gothic novel (starting with Horace Walpole's Castle of Otranto), interpreting its recurring elements as "complex cultural metaphors" (128). [It should be pointed out that Gothic is numbered in descending order, a clever but ultimately annoying attempt at demonstrating the transgressive sensibility under examination.] A useful summary of the eighteenth-century aesthetic distinction between horror ("physical revulsion at some gruesome object") and terror ("imaginative [fear], aroused by contemplation of the dark, the dangerous, the unknown" [126]) is followed by a provocative, though too-quick argument to the effect that terror Gothic, as opposed to its misogynistic alternative, was a means of promoting female empowerment.
James Hannaham's essay, "Bela Lugosi's Dead and I Don't Feel So Good Either: Goth and the Glorification of Suffering" wins the award for best title hands down. Hannaham, cultural critic and regular contributor to such "in the know" magazines as the Village Voice and Spin, is well-qualified to survey Goth music from its origins in the voodoo blues of Screamin' Jay Hawkins all the way to Alice Cooper ("one of rock's biggest triumphs of style-over-substance" [114]), Bauhaus, and Siouxsie Sioux. A sharp contrast is set up between the theatrical pretentiousness of Cooper and company on the one hand, and the sincerity of early Goth band Joy Division (whose lead singer committed suicide in 1980) on the other. Though Hannaham makes a compelling case in favor of Joy Division, it comes as little surprise to find that "not all of the Goths who flocked to Joy Division's posthumous releases...really wanted to die. They wanted a community of the living dead..." (92). Csaba Toth's essay, "'Like Cancer in the System': Industrial Gothic, Nine Inch Nails, and Videotape" takes on some of the more recent arrivals to the Goth music scene. Whereas Hannaham eschews jargon and unnecessary complexity, Toth (Chair of the History Department at Carlow College, Pittsburgh) writes in a style best described as "postmodern potpourri." Which would be tolerable if only Professor Toth had something interesting to say. The one highlight here is the author's frequent recourse to the work of Judith Halberstam on the distinctive rhetoric of Gothic monsters.
The sixth entry of the book, Dennis Cooper's short story Curtains, makes for a refreshing change of pace from the relatively dry non-fiction surrounding it. An original—and quite frankly, shocking—piece about two young men who randomly decide to rape and murder a third, Curtains makes momentarily comprehensible the nihilistic Gothicism evinced by such figures as Mickey and Mallory Knox, the serial-killing anti-heroes of Oliver Stone's Natural Born Killers (1994). Frequent shifts in style, temporal structure, and point-of-view all contribute to the story's unsettling effect. By the time it is all over, the reader finds himself in the distressing position of understanding why one of the young murderers responds to the other's question "So why not just...kill myself?" with the statement "Boy, that's a tough one to answer" (68).
The next two essays concern the thematization of Gothicism in film, and once again, the results are mixed. Shawn Rosenheim's whirlwind tour of the horror genre, "Shivers," does a decent job of hitting the major films and directors, with a few notable exceptions (e.g. The Exorcist, The Shining, Roman Polanski, George Romero). His claim that, after Psycho and throughout the 1960s, "an increasing number of filmmakers prospered through ineptly violent films that betrayed almost no cinematic self-consciousness" (58) is directly contradicted by such efforts as Peeping Tom (1960), Targets (1967), Rosemary's Baby (1968), and Night of the Living Dead (1968). But Rosenheim ends with some interesting remarks concerning the pleasures of horror film viewing ("the horror film works to affirm our corporeal being by making the body respond symptomatically to what it sees" [54]), and on the "taproot" of horror, which he identifies as "human embodiment" (53). There is much to be said for these pregnant claims, though it remains an open question how we can be horrified by what we know is not real.
"An Inconsolable Darkness: The Reappearance and Redefinition of Gothic in Contemporary Cinema," by filmmaker and critic John Gianvito, eschews discussion of the horror genre in order to focus on a number of independently-produced art films by mostly European directors (the exception being Todd Haynes' Safe [1995]). The essay is somewhat less formal than the others, consisting of personal observations rather than carefully-argued theses. Gianvito's remarks on the difference between fictional and real-life horror is a case in point: "While Hollywood gore-merchants continue striving for more extreme ways to shock their audiences...a true image of horror—the sight of a severely malnourished child, the detailed image of a mass grave being exhumed in Bosnia or Panama, an authentic depiction of torture—would be beyond the pale. People want to be made uncomfortable, but not that uncomfortable" (46). Gianvito is absolutely right, of course, but the implied criticism of Hollywood's genre-friendly producers and directors is off-target. Just because horror films cloak their shocks in fantastic imagery does not mean this imagery fails to connect up with the terrors of everyday life. Unfortunately, while the subject matter of Gianvito's essay is worthy of attention, the essay itself is mediocre, neither particularly well-written nor particularly insightful.
The final essay of the book, "Reflections on the Grotesque," by celebrated novelist Joyce Carol Oates (first published in the author's 1994 collection, Haunted: Tales of the Grotesque) is short but sweet, containing some valuable insights into the nature of fictional horror. According to Oates, who is also a Humanities Professor at Princeton University, "the forbidden truth, the unspeakable taboo [is] that evil is not always repellent but frequently attractive; that it has the power to make of us not simply victims, as nature and accident do, but active accomplices" (36). Although she finds this "forbidden truth" exemplified in the figure of the vampire, it is really Satan from Milton's Paradise Lost who sets the standard for monstrous anti-heroes. Later, Oates writes that "the art of the grotesque and horror renders us children again, evoking something primal in the soul. The outward aspects of horror are variable, multiple, infinite—the inner, inaccessible" (35-34). It is precisely this complex combination of elements—primitive fears (re-) activated by culturally-relevant images—which serves to endow the horror genre with timeless appeal and efficacy.
All in all, Grunenberg's book makes for a timely and worthwhile contribution to Gothic scholarship, and the accompanying artwork is an added bonus. But Gothic suffers from some deficiencies that are difficult to ignore. Besides the uneven quality of the essays (stylistically, as well as substantively), the book seems to suffer from an identity crisis. Uncertain whether it wants to be a semi-academic text or a chic coffee-table setpiece, it tries to be both at the same time. Such schizophrenia may be true to the spirit of late twentieth-century Gothicism, but it is unlikely that readers anticipating either one kind of book or the other will be amused.
But the most glaring deficiency is surely the lack of reflection on what importance a fin de siecle Gothic revival might have—if "revival" is even the right word. A number of essays in the book make the point that a Gothic sensibility has never gone completely out of fashion, that in actual fact there has been a fairly straightforward development (evolution?) of Gothicism in art, culture, and intellectual life— if only on the fringes. Ironically, upon finishing Gothic, the reader may well question whether the book succeeds in identifying a late twentieth century cultural phenomenon, or whether it stands as just one more attempt to cash in on millenial anxiety/fever.